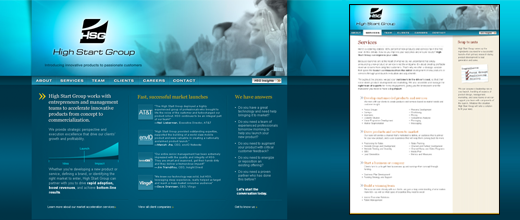 High Start Group website
d³ performed design and production services for a modestly scaled corporate website for the High Start group, a company geared towards helping entrepreneurial companies accelerate product development and market fulfillment. The site is designed to scale easily as the company grows and is also able to display in a variety of browser environments including mobile phones.

The website can be viewed by clicking here.



PDF Download