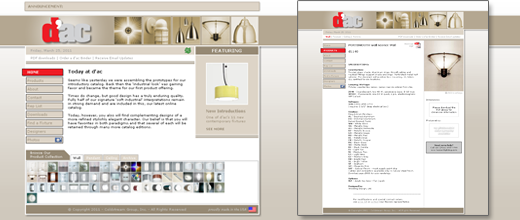 Dac Lighting website
d³ has had a long term product design relationship with Dac Lighting and in 2004 we were hired to design and produce their online product catalog. The site is designed to work off a common script acore with a sister site for Nessen Lighting with each site skinned appropriately to the brand identity of each company. Each site offers a customizable home page with a feature element providing a place to promote a special event or product at any given time.

The website can be viewed by clicking here.



PDF Download