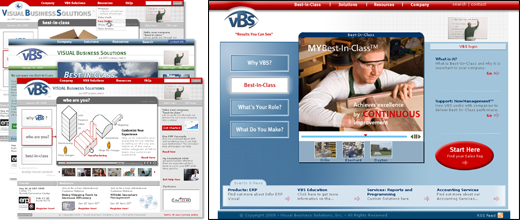 Visual Business Solutions website
d³ was hired to design and produce this corporate website for Visual Business Solutions, a Chicago based software reseller specializing in database production and inventory control for manufacturers. The site is designed to serve 2 main functions: marketing and client support. Driven by a backend MySQL database, the client can edit, add and delete content without specialized knowledge of web development tools. This not only saves money for the client, it allows them immediate control over their content and keeps the website current and fresh.

The website can be viewed by clicking here.



PDF Download