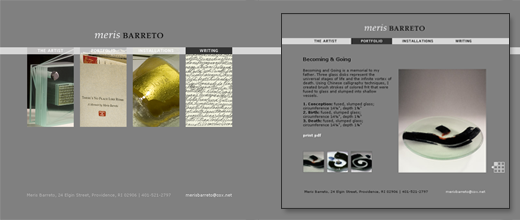 Meris Barreto website
This is a modest web site designed to present the art portfolio of Meris Barreto, an artist based in Providence, RI. The design is decidedly understated and low-tech and strives to make the art the focus of the presentation. Low, neutral colors enhance that effect and the navigation is clean and simple allowing for easy browsing through the portfolio images. Maintenance is simplified by the straightforward design and layout of the site.

The website can be viewed by clicking here.



PDF Download