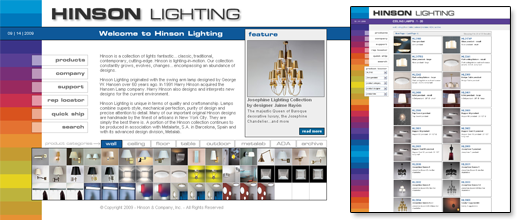 Hinson Lighting Website
The Hinson website is a fully dynamic, database driven website offering full autonomy to the client to maintain their product based web presence. Wooding Design designed and built this site from the ground up primarily as an online catalog for designers and specifiers of Hinson Lighting products. Through an easy-to-use, intuitive form based interface, Hinson is able to quickly manage the content on their site including edit or delete existing pages or add new pages as new products are introduced.

The website can be viewed by clicking here.



PDF Download